Rolling Hills Community Services District Home
November 14, 2023 RHCSD Board Meeting
---
Financial Planning – Maintain a Balanced Budget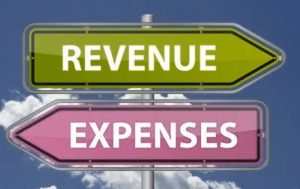 Mark your calendars to attend the District's next Board meeting on July 11 at 7:00 pm when approval of the fiscal year 2024 final budget will be discussed. The Board would like to hear your thoughts about priorities for ongoing maintenance and expenditures given the District's limited revenue.  Your opinion matters!
---
El Dorado Hills "Save Our Sign" Committee Does Just That!
Thank you to the El Dorado Hills "Save Our Sign" Committee for its amazing and successful efforts to preserve and protect the iconic Monument sign that stands on the south side of Highway 50 in the Rolling Hills Community Services District (RHCSD) and which dates back to the early 1960's. The committee is a volunteer group of EDH residents who, when they heard the plight of the sign and challenges faced by RHCSD for its maintenance, took immediate action to make sure the Monument sign remains as a welcoming sign to El Dorado County for years to come. With support from the non-profit El Dorado Hills Community Foundation, at last report the Committee has raised over $7,500 to pay for repairs to the sign, and the hope is that further funds will be donated for its ongoing maintenance. Work is expected to begin by the end of July. This is an excellent example of "community" at its best! For more information on the "Save Our Sign" efforts, history of the Monument sign, and ways to donate for its support, please visit https://www.edhsign.org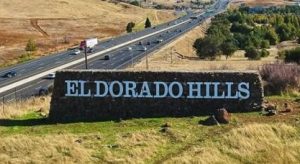 ---
Construction Activity Over the County Line
As evident from the heavy equipment located on the Sacramento County (Folsom) side adjacent to the El Dorado County line and our District, construction activities in Folsom are beginning. The Folsom Russell Ranch development will include up to 10,000 new homes with the necessary grading, road construction, trenching and utility work. Folsom's various projects involve many developers and different contractors. Residents have inquired about air quality issues and dust and other mitigation plans during construction. Since these projects will undoubtedly continue for many months or even years, you may find the following information useful.  The Sacramento Metropolitan Air Quality Management District advises that each development project requires an approved Asbestos Dust Mitigation Plan which sets forth the standards with which contractors must comply. Grading operations must be suspended when wind speeds are high enough to result in dust emissions crossing the property line, despite the application of dust mitigation measures and application of water prior to land clearing.
If you have questions, concerns or complaints, please contact the Sacramento Metropolitan Air Quality Management District directly at (916) 874-4800 or toll free (800) 880-9025.  You can also submit a complaint form on its website at http://www.airquality.org/Residents/Complaints
---
Committee Created to Study Noise on White Rock Road 
Residents of the Four Seasons neighborhood have been instrumental in the creation of a Committee to study noise impacts on White Rock Road. If you are interested in this topic or serving on the committee, please contact John Raslear at 

[email protected]

.
---
El Dorado Hills Community Services District Implements Non-Resident Fee for Participation by Residents Residing Outside of its Boundaries in Programs and Recreational Activities
Several months ago the El Dorado Hills CSD Board of Directors adopted and re-introduced the non-resident fee. That fee is an additional 10% non-resident fee charged to any household that chooses to utilize the El Dorado Hills Community Services District's services or facilities, and is outside of the District's Boundaries.
The Rolling Hills CSD, which includes in its boundaries the neighborhoods of Springfield Meadows, Shadow Hills, Stonebriar, and Sierramonte, provides neighborhood parks and other services for its residents. It is a separate and distinct special district from the El Dorado Hills CSD. The Rolling Hills CSD is not located within the jurisdiction of the El Dorado Hills CSD.  This is often confusing because residents in Rolling Hills CSD also have the postal zip code for El Dorado Hills. However, the service areas for special districts do not necessarily follow postal zip codes. All households within the El Dorado Hills CSD's jurisdiction contribute to the ongoing maintenance and upkeep of the parks and facilities located in that district through their property taxes.  The residents of the Rolling Hills CSD do not contribute to the El Dorado Hills CSD.  Such non-resident fee programs are not uncommon, and are an effort to address impacts onto the services and facilities provided by the El Dorado Hills CSD used by non-residents which the residents of EDH CSD are funding.
If you have additional questions about the El Dorado Hills CSD fees, please contact Resident Services at (916) 933-6624 ext. 0 or [email protected].
---